visual artist dedicated to stencil art, focusing on complex industrial architecture, cityscapes and experimental concepts within the art form
rene meyer is a renowned visual artist based in Leipzig, Germany. With over a decade of experience, he specializes in creating intricate stencils of industrial architecture and cityscapes. All of his complex, multi-layered stencils are carefully hand-cut, allowing him to experiment with different concepts and combinations. With each work he creates, he aim to inspire and intrigue the audience, inviting them to explore the beauty and detail of stencil art.
He strive to push the boundaries of the art form by experimenting with new concepts and techniques, resulting in unique and one-of-a-kind pieces that has been featured in various national and international urban art events, as well as solo and group exhibitions. His work can also be found in hidden areas of urban environments, particularly in industrial areas. Don't miss out on the opportunity to see his stunning stencil art in person.
studio works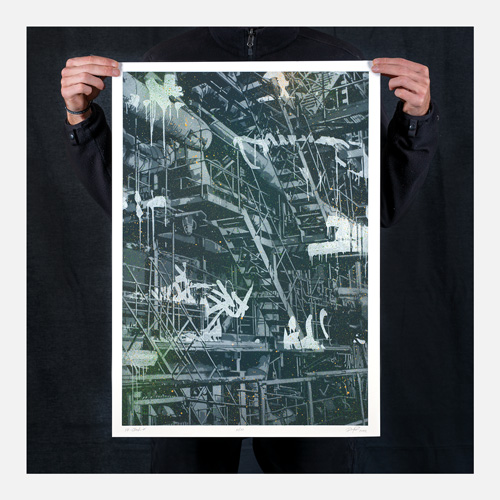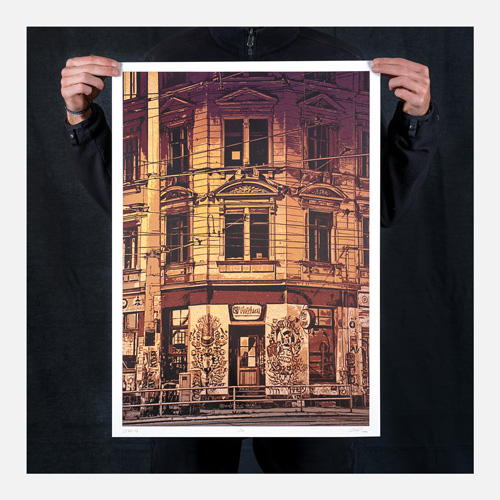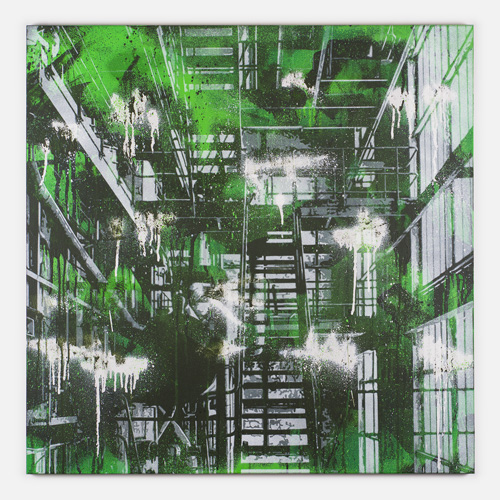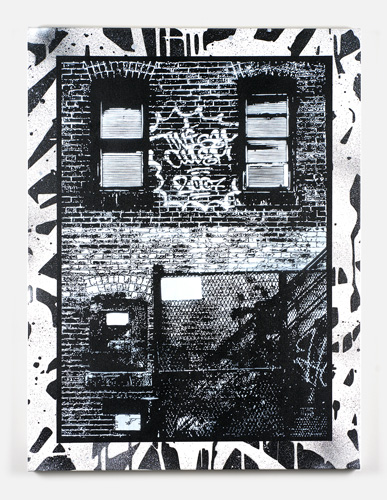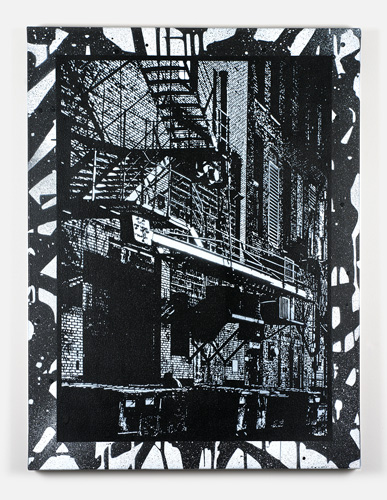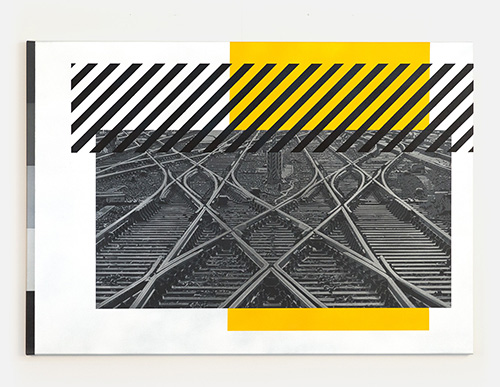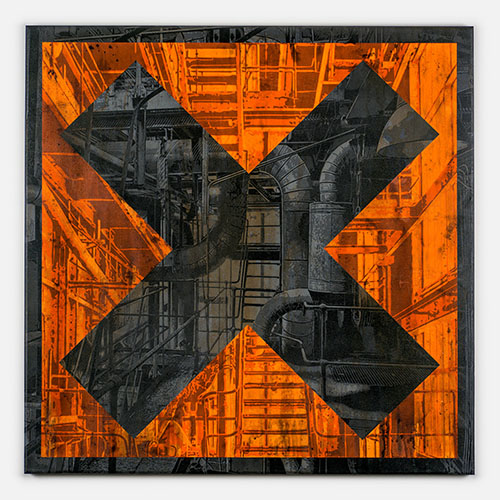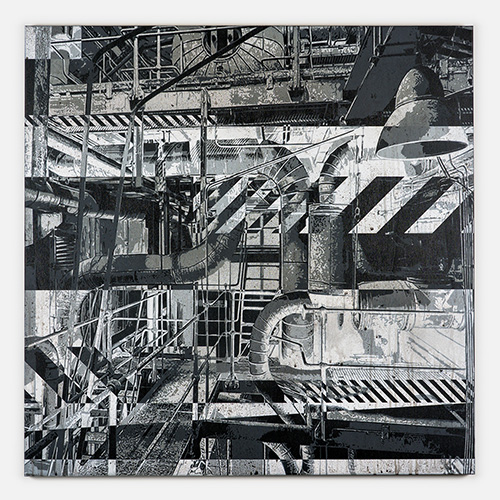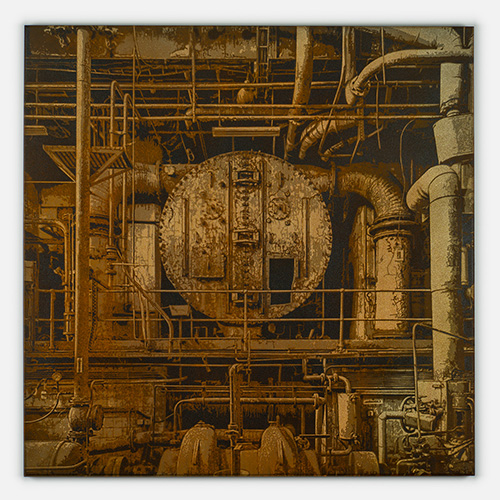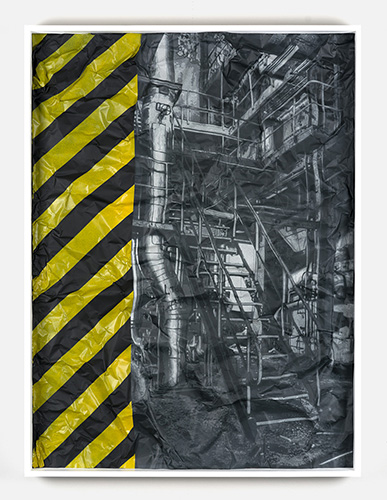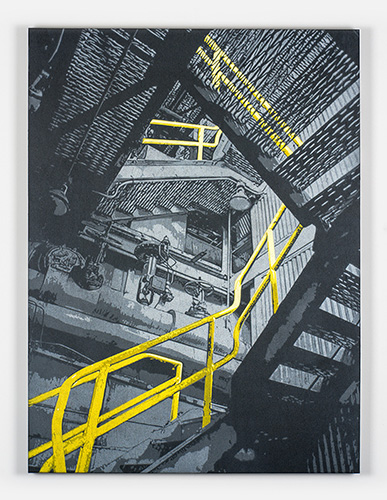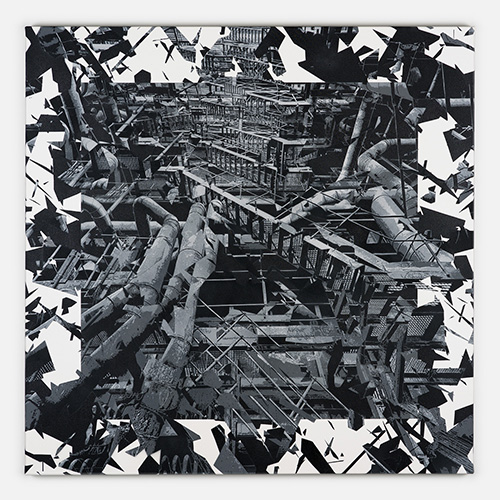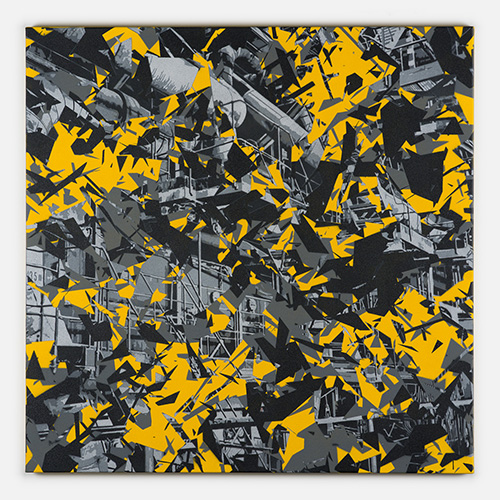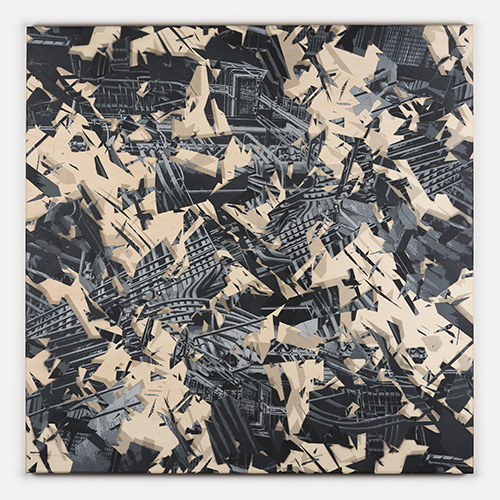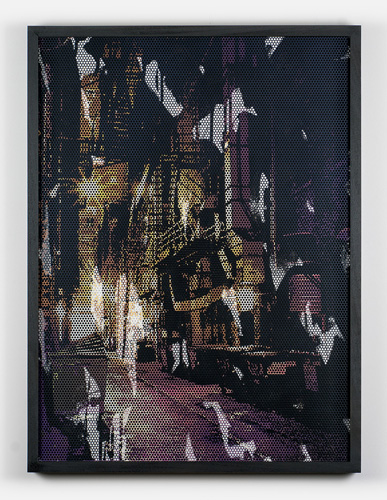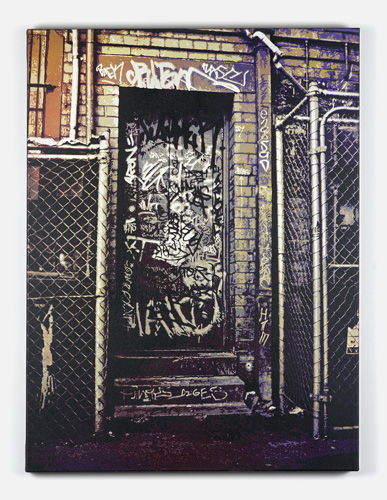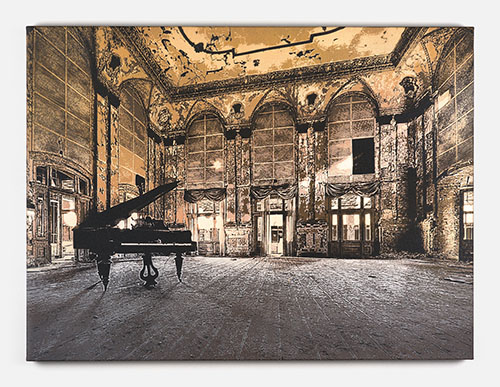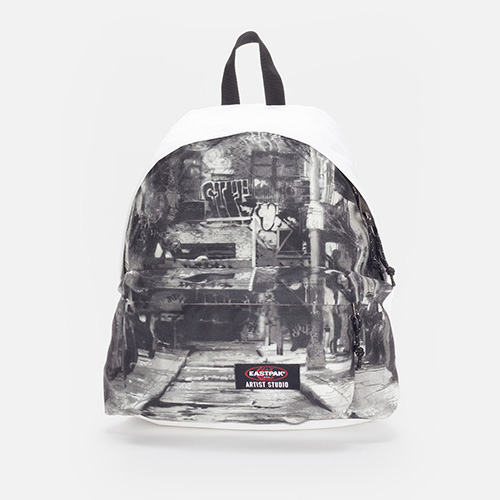 art events
art club

2023

FKKB – Freiluft Kunst Klub Berlin

Hotel Berlin Berlin, Berlin | GER

urban art festival

Reichsbahnausbesserungswerk Engelsdorf, Leipzig | GER

URBAN NFT LAB

Altes Casino am Nollendorfplatz, Berlin | GER

urban art festival

VEB Buntpapierfabrik, Flöha | GER

urban art festival

ZAW-Gelände, Schkeuditz | GER

art competition

2019

Finalist - Stencil Art Prize

Tortuga Studios, Sydney | AUS

urban art festival

Bahnbetriebswerk, Reichenbach | GER

artist residence

Artistas Unidos em Residência, Lagos | PT

urban art festival

NAPLAFA, Chemnitz | GER

art festival

Pittlerwerke, Leipzig | GER

art competition

2015

Finalist - Stencil Art Prize

aMBUSH GALLERY, Sydney | AUS

art for good cause

2013

Eastpak Artist Studio — DAA

Idealabs, Antwerpen | BE
exhibitions
solo show

Hotel Berlin Berlin, Berlin | GER

solo show

2023

A knife changing experience

x23 Gallery, Leipzig | GER

group show

2022

FOG #4 – Friends of the Gallery

x23 Gallery, Leipzig | GER

group show

Miejska Galeria Sztuki, Częstochowa | PL

group show

2022

5 - The Anniversary Show

Take a Butcher's Gallery, Dusseldorf | GER

group show

2022

FOG #3 – Friends of the Gallery

x23 Gallery, Leipzig | GER

group show

x23 Gallery, Leipzig | GER

group show

2021

FOG #2 – Friends of the Gallery

x23 Gallery, Leipzig | GER

group show

2021

FOG #1 – Friends of the Gallery

x23 Gallery, Leipzig | GER

duo show

2020

DUALISM - rmyr x Marlet Heckhoff

x23 Gallery, Leipzig | GER

group show

2020

Stencil Art Prize - Touring Exhibition

Glasshouse Regional Gallery, Port Macquarie | AUS

group show

2020

Stencil Art Prize - Touring Exhibition

Gympie Regional Gallery, Gypmie | AUS

group show

2019

Stencil Art Prize - Touring Exhibition

Southern Buoy Studios, Mornington | AUS

group show

2019

Concrete, rust and untold stories

Take a Butcher's Gallery, Dusseldorf | GER

group show

2019

LAC – Love all colours II

O.D. Gallery, Amsterdam | NL

group show

2019

Fusion K – Momentum in Memoriam A.D.

Galerie Forum K, Plauen | GER

group show

Malzhaus, Plauen | GER

group show

2019

DA$ KAPITAL – Banknotes only

Take a Butcher's Gallery, Dusseldorf | GER

group show

The Undercroft, London | ENG

group show

2019

Love Cat An Artistic Approach 2

Scriptorium, Berlin | GER

group show

2018

Junge Kunst aus Prinzip #5

Galerie Forum K, Plauen | GER

group show

2018

Stencil Masters Edition 0.1

LAC, Lagos | PT

solo show

Grüner Raum am Kanal, Leipzig | GER

solo show

Galerie Forum K, Plauen | GER

solo show

Galerie Hier+Jetzt, Leipzig | GER

group show

aMBUSH GALLERY, Sydney | AUS

group show

2013

Eastpak Artist Studio — DAA

Idealabs, Antwerpen | BE

group show

Strychnin Gallery, Berlin | GER
features
artwork feature

2022

Mr. Bacon and the dateless twelve

Mr. Bacon | Calendar 2023

artwork feature

2021

Background Bob — Guess Who's back?

Background Bob | Book

interview

streetart.italia | Blog

artist feature

2020

Curatorial Vol.2, Leaders in Contemporary Art

Capsules Book

artwork feature

ibug | Book

interview

LIVETRIGGER | Magazine

artwork feature

Exhibition Catalogue

interview

2016

Commag – Issue April 2016

PSD-Tutorials.de | Commag

artwork feature

2013

Eastpak Artist Studio — DAA

Exhibition Catalogue